Upcoming Events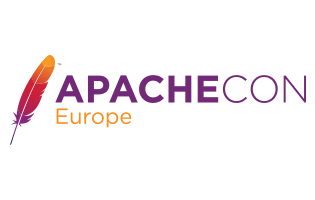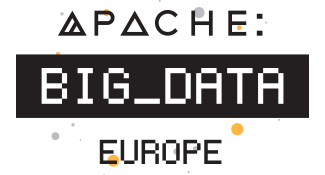 The Call For Papers for both events is now closed. The schedule will be coming soon. The deadline for applying for travel assistance is September 16th.
Registration is open, early bird rates end October 3rd!
To stay up to date on the latest information about ApacheCon, please subscribe to the announce@apachecon.com mailing list. For discussion of the event among speakers and attendees, you want the discuss@apachecon.com list.
Last Event

A big thank you to everyone that attended and spoke at Apache: Big Data North America and ApacheCon North America. We hope to see you again in Seville!
You'll find the slides from the above events on the session details page in the schedule.
About ApacheCon
ApacheCon is the place to come to learn what Apache projects are doing, as well as a place for projects to come to build stronger project communities, as well as forge the bonds between projects.
ApacheCon started in 1998, and we've held 32 events in North America, Europe, and Asia. We bring together 350+ projects across many technology spaces, and developers from more than 100 countries who collaborate on these projects
Companies who sponsor ApacheCon gain visibility with the developers who make these projects happen, as well as having a chance to showcase their technologies to our user community. Sponsors of past events include Apple, Google, Microsoft, Red Hat, Canonical. HP, IBM, and many, many others.
Informal documentation of ApacheCon is in the wiki
Archives of past ApacheCon Events
The Apache Software Foundation has been putting on ApacheCon events since the year 2000, and wherever possible we have kept archives of the conference sites. These are likely to only be of interest to those who attended, but they may also offer some insight and inspiration for those involved in helping with future events.
If you are searching for slides, videos, audio recordings or schedules of past ApacheCon events, these are collected together here.
The listing of the past ApacheCon events, along with links to archived sites where available, can be found on our archived past conferences page.
Additional details and listing of past events, both ApacheCon conferences and others related ones, can be found on the ApacheCon wiki - Past Conferences listing.